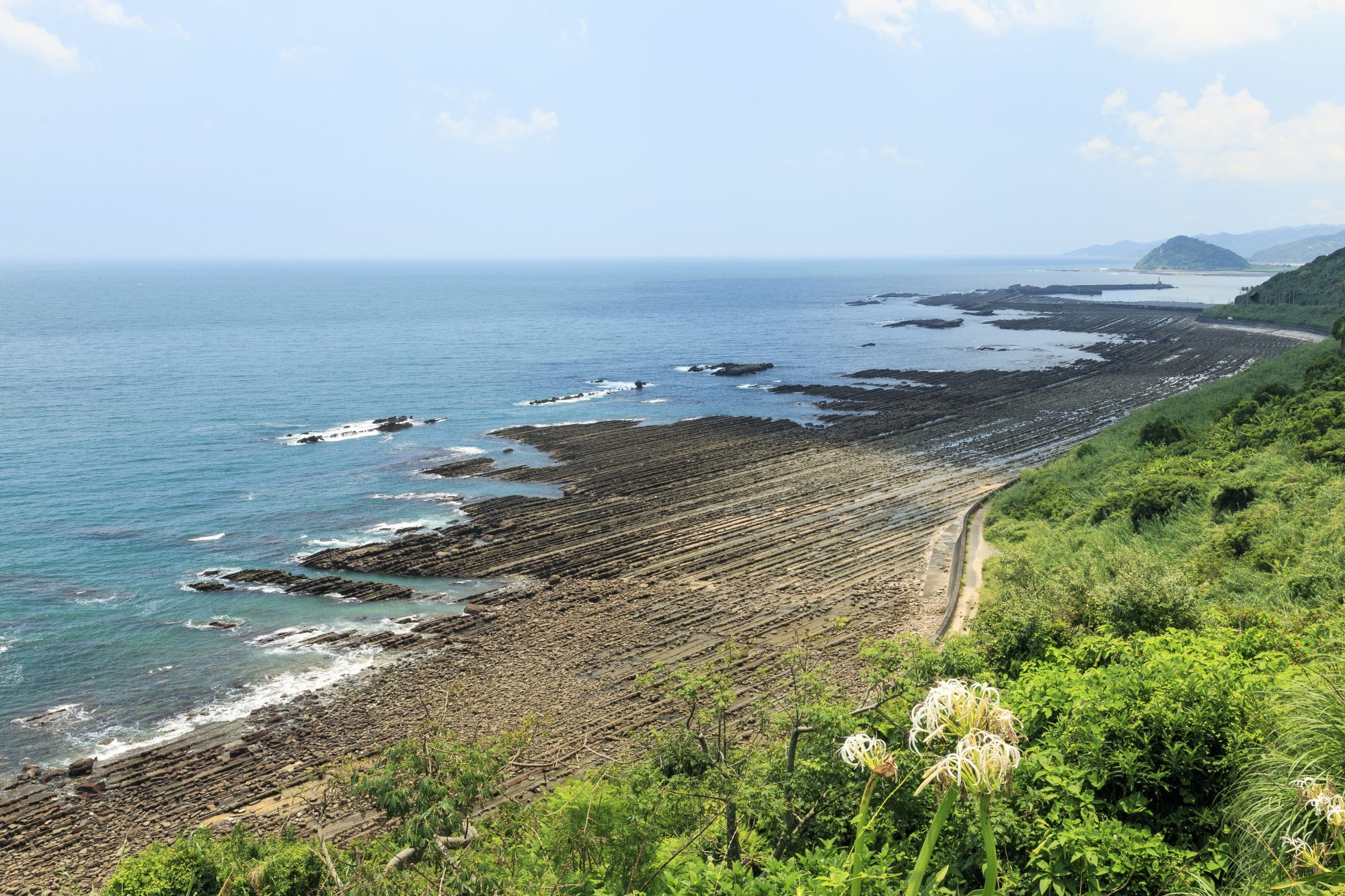 "Nichinan Waterfront" refers to the whole coastline of Nichinan.
You can find Aoshima, Horikiri Toge, Udo Jingu, and other many different tourist attractions along the coast.
Aoshima
This small island with a perimeter that extends 1.5 kilometers is covered with subtropical trees and plants, including palm trees about 300 years old.
The entire island is designated Special National Treasure as the "Aoshima Subtropical Plant Community." The Aoshima Shrine is built in the center of the island.
The shore around Aoshima has a unique wave-like shape, commonly referred to as "the Ogre's Washboard."
Horikiri Toge
This hill path offers the most magnificent view of the Nichinan Beach, highlighted by other interesting natural offerings, such as wave-shaped rocks along the shore, Phoenix Tree Path, and the Pacific that spreads out beneath it.
The south-bound route in particular suddenly opens up an expanse of beautiful pristine ocean right after a mountain pass, thanks to the combination of the road architecture and geographical feature, and invites a feeling of freedom and exhilaration.