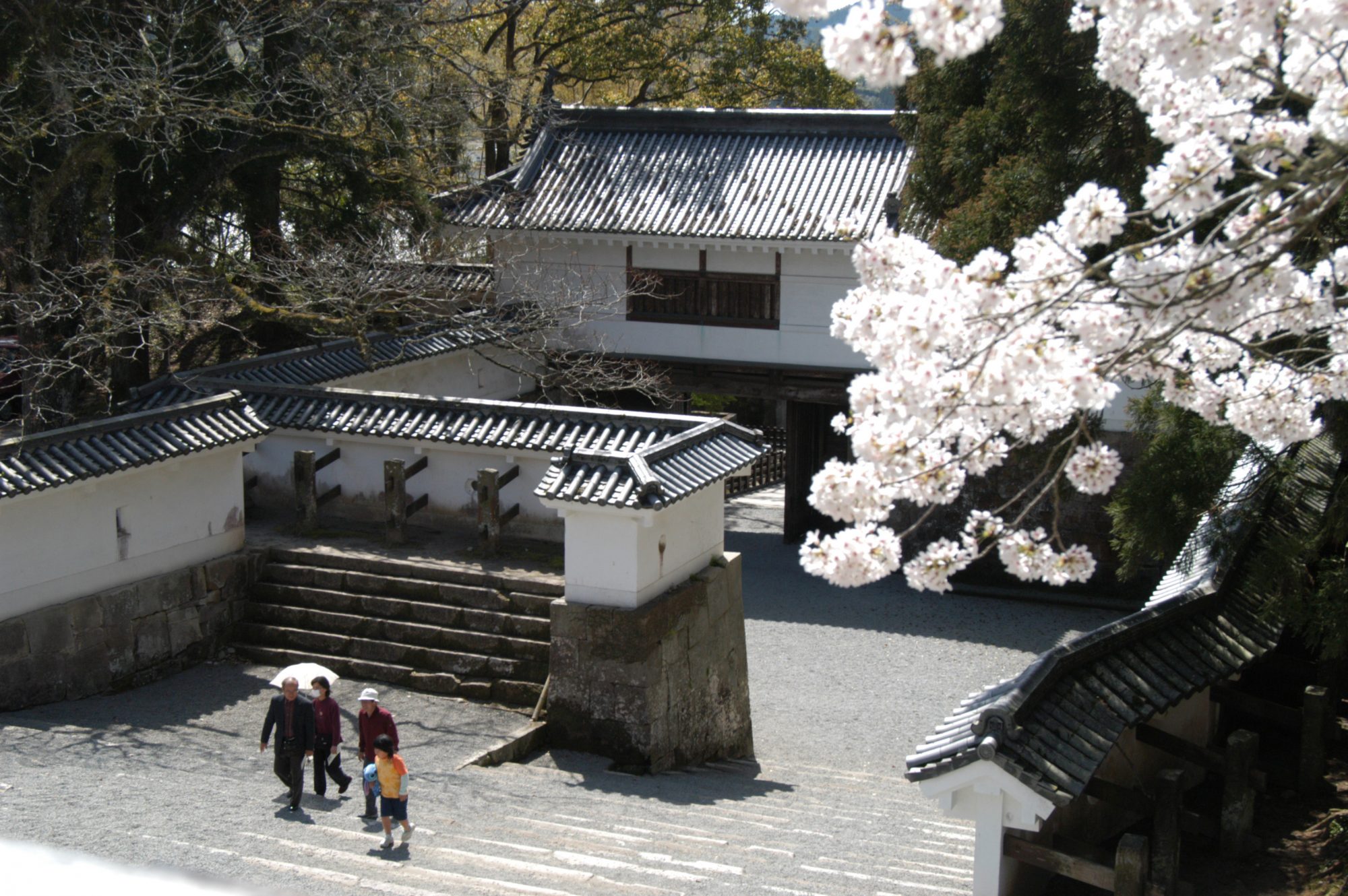 The Obi Castle is the symbol of the possession of 57,000 koku crop fields of the Obi domain.
The moss-covered stone walls, broad stone steps in front of the Ote-mon main gate, moat ruin, and old samurai residences all bring back the past.
The Matsuo-no-Maru residence and Ote-mon have been reconstructed using the treasured Obi cedar wood.
The land centering around the Obi Castle is designated as one of the nation's Preservation Districts for Groups of Historic Buildings.
Obi Castletown
The Obi Castle Historical Museum exhibits valuable artifacts that tell the Ito Family's history, as well as about the buildings at Obi Castle, including Matsuo-no-Maru, the domain school Shintokudo, and most notably, the Ote-mon, rebuilt in 1978.
The merchant's town avenue entertains visitors with an ancient look reminiscent of the Edo period. Mercantile shops with barrels at the storefront and others with grille windows decorated with wall lanterns and coarse oilpaper umbrellas line the streets and create a time-honored scenery along with the clear waterways that flow through the town.
Access
10 Obi, Nichinan-shi, Miyazaki